Hello, and welcome to the May edition of the changelog. I've been pretty busy this last month preparing my presentation for the NDC Oslo conference. So, I drifted away from the team for a bit, only to come back and learn about a really interesting feature they've been cooking! Let's take a closer look.
Deployment diff for artifacts
Kosli now figures out whenever a new version of an artifact replaces an older one in your environments, and if you click on the "Deployment diff" button you'll see the information about the previous version of the artifact. If your code resides in Azure, Bitbucket, Gitlab or Github you can also see a link to the diff between two commits used to build these two artifacts.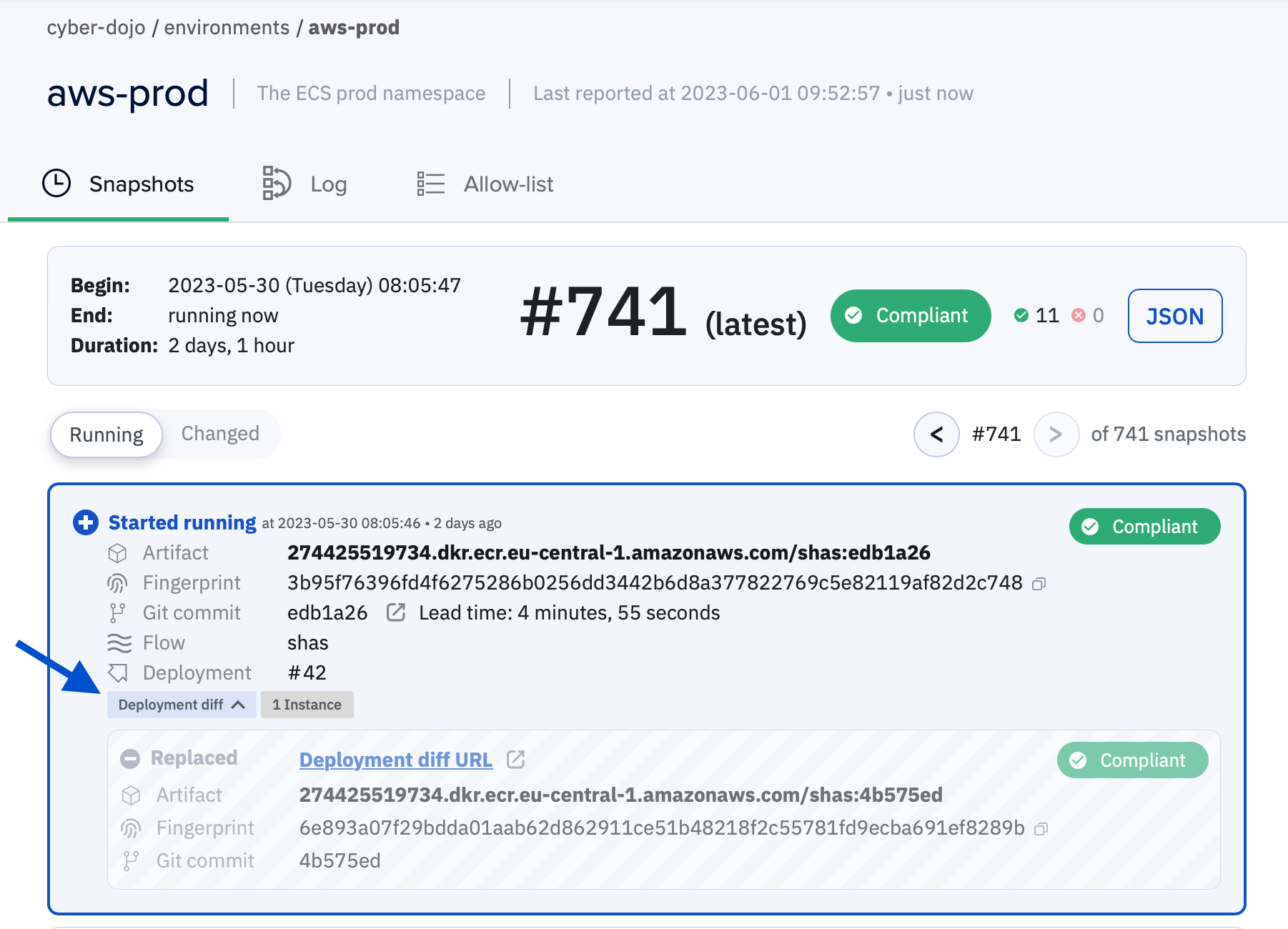 FYI - You will need to use CLI in a version newer than 0.1.40 to see the Deployment diff URL.
Evidence upload and Audit Package now generally available
Two months ago we announced an Audit Package feature that became available for Professional and Enterprise plan users. We've now decided to open it up for everyone, so check the linked blogpost if you'd like to learn more about it and maybe give it a try. 
And that's it for May already! As always, we'd love to hear any questions or feedback you have on new Kosli features. Let us know in the Kosli Slack community.