Kosli raises $3.1 M USD in seed funding backed by Heavybit -
Read more
New White Paper: Supply Chain Levels for Software Artifacts (SLSA) -
Download now
THE KOSLI GUIDE TO
DevOps Enterprise Summit Las Vegas 2023
The conference for leaders of large and technologically complex organizations
Location:
The Cosmopolitan Hotel, Las Vegas
Look who's talking!
This year's event is a literal "who's who" of DevOps with some of the most influential people in software taking to the stage over 3 days.
Kosli top picks
Hard to choose from such a great lineup but we're looking out for Courtney Kissler (Starbucks), Rosalind Radcliffe (IBM), and Mirco Hering (Accenture).
Our Las Vegas Guide
Is there a better city for a conference? Stay out of trouble, or get right into it, with our guide to the Entertainment Capital of the World.
DevOps Technology in Isolation is Pointless
"We are closer to stalling every day. We thought we were well on the way to elite DevOps performance and then we realized that culture and compliance can stop the dream dead on the tracks.
We can deploy quickly to our staging environments and then the compliance kicks in.
This talk will discuss how Controlant's Governance Engineering project was started, how the FDA regulation guidelines are the design, the pains of manual validation and give an overview of our plans for the future."
Speakers:
Jaimie Fryer - QA Engineering Manager
Heiðar Eldberg Eiríksson - DevOps Engineering Manager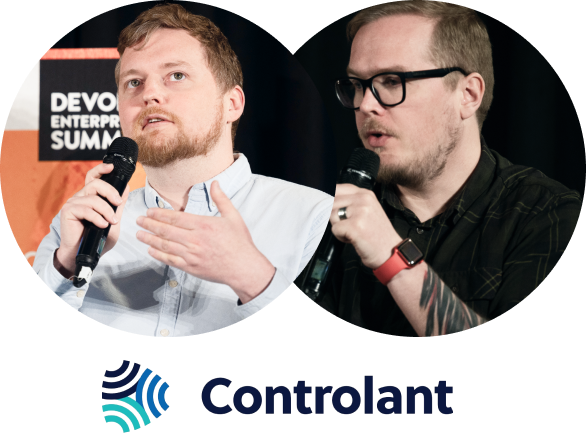 Meet Kosli
Faster changes. Stronger security. Painless audits.
Deliver secure software changes at scale and deploy to production with speed and compliance.
See how Kosli helps DevOps teams in regulated organizations deploy changes faster and staying secure with continuous monitoring of their environments.
Drop by the Kosli booth #201 to discuss software security, audits and compliance in your organization or book some time to talk to our team ahead of the conference.
Book a call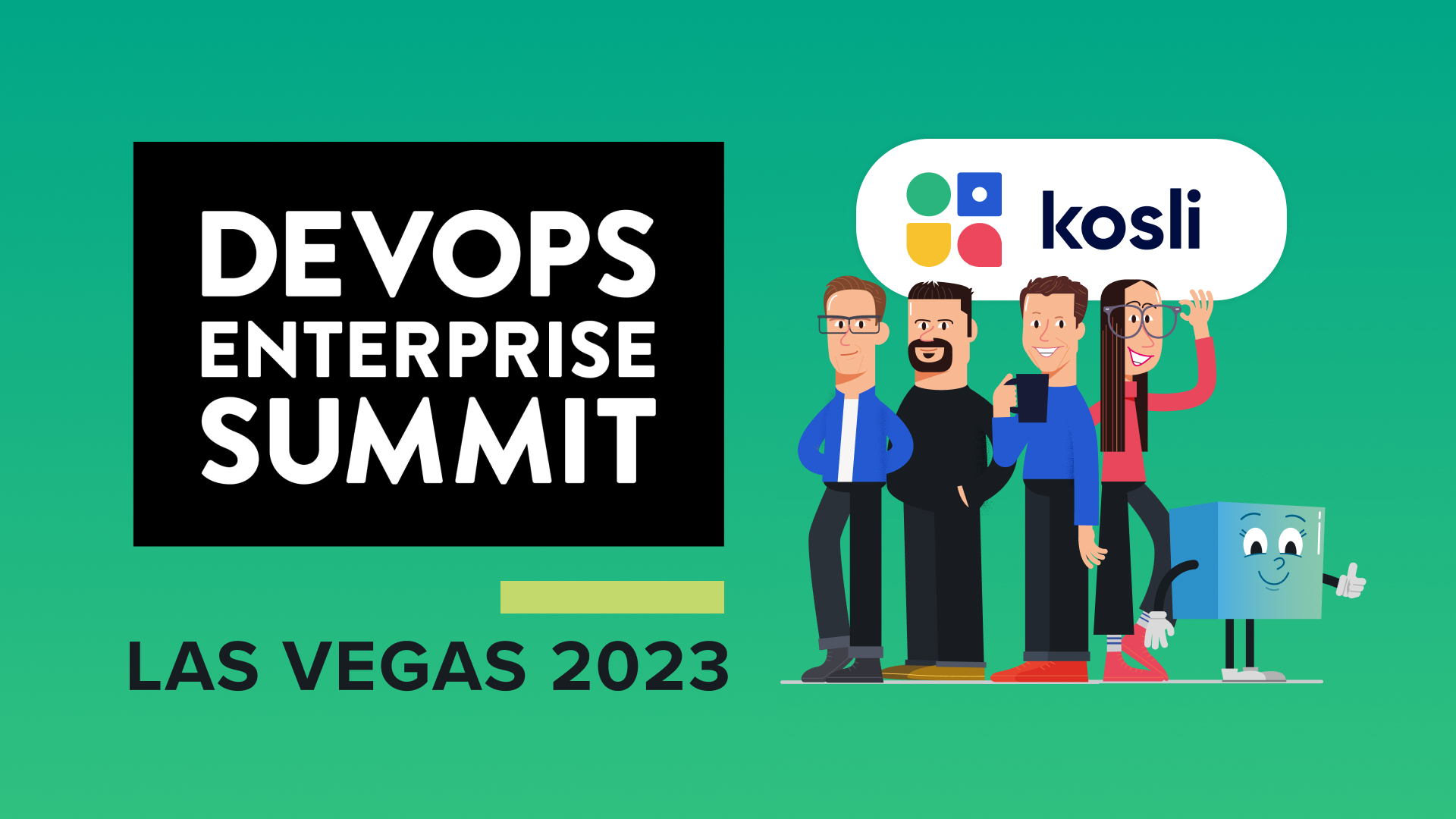 Program: Talks, Workshops. and Demos
Day 1
October 3
7:00 - 8:45
Breakfast (Mont-Royal Commons & Belmont Ballroom 4/8)
8:45 - 9:10
Opening Remarks (Chelsea)
10:50 - 11:20
Break
11:20 - 11:50
11:50 - 12:20
12:20 - 13:50
Lunch (Belmont)
12:35 - 13:35

Demo Sessions

12:35 - 13:05: Demo Session - TBA(Harmon Hallway)

13:05 - 13:35: Demo Session - TBA (Harmon Hallway)

13:50 - 14:20
14:20 - 14:50
14:50. -15:00
Break
15:00 - 16:00

Birds of a Feather (Harmon Hallway)

Learning Sprints with IT Revolution Authors (Brera Meeting Rooms (Level 3))

15:50 - 16:10
Break
18:05 - 18:10
Closing Remarks - Gene Kim & Jeff Gallimore (Chelsea)
From Harry Reid International Airport (LAS)
Airport phone: +1 702-261-5211
Hotel direction: 4.8 km NW
This hotel does not provide a shuttle service.
Alternative transport: Bell Trans;on request
Estimated taxi fare: 22.71 USD (one way)
Driving directions
Merge onto Wayne Newton Boulevard and continue onto Swenson Street. Turn left onto East Harmon Avenue then right onto Paradise Road. Turn left onto East Flamingo Road and left again onto Las Vegas Boulevard South. The hotel will be on the right.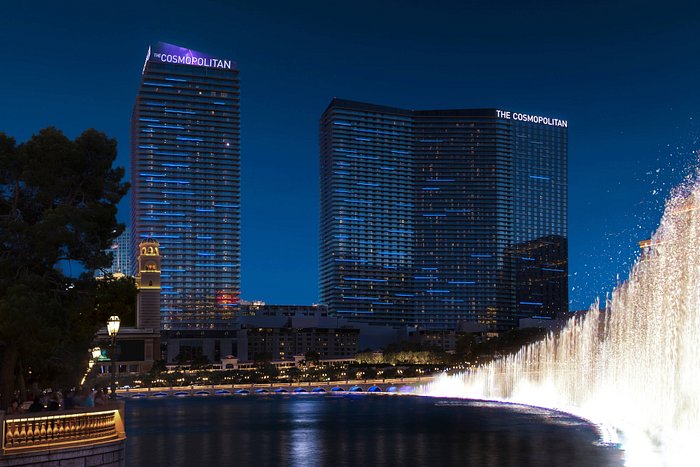 What's good nearby: The Kosli Guide
STAY COZY
The Cosmopolitan Las Vegas
📍 The venue
⭐ 4.0 on Tripadvisor
The Cosmopolitan of Las Vegas is a destination in the heart of The Las Vegas Strip. This unique luxury resort & casino is unlike any other. Enjoy residential-styled living spaces with private terraces and breathtaking views of the Las Vegas skyline
ARIA Resort & Casino
🚶 0.5 miles from The Cosmopolitan
⭐ 4.5 on Tripadvisor
Discover a world of illuminating experiences at AAA Five Diamond ARIA Resort & Casino, where world-class dining and five-star service converge with in-room technologies and award-winning rooms and suites.
The Bellagio
🚶 0.4 miles from The Cosmopolitan
⭐ 4 on Tripadvisor
Water is a centerpiece at Bellagio Resort & Casino. More than its iconic water show, there is the underwater story of "O" by Cirque du Soleil, fine dining restaurants, multiple pools, a luxury shopping center, and a casino space worthy of its Italian heritage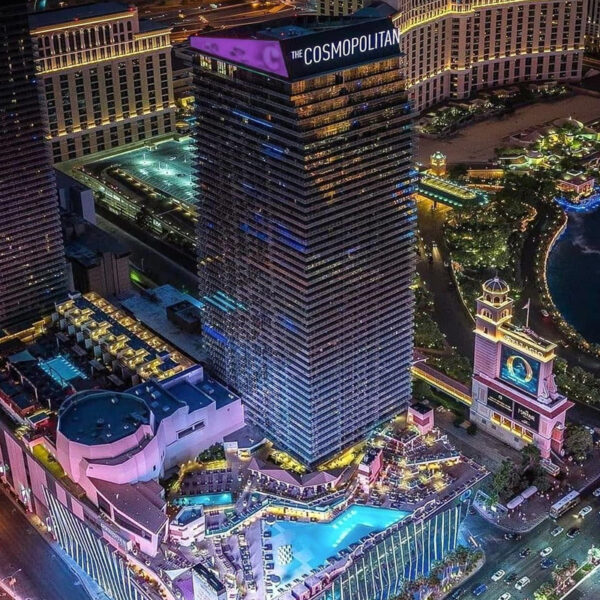 Stay Fed
Overlook Grill
📍 At the venue
⭐ 4 on Tripadvisor
Located just steps from Boulevard Pool, Overlook Grill is the ideal destination for sunlit, café dining. Bright, colorful designs create a vivid, yet laid-back atmosphere, inviting guests to take in the poolside scene while enjoying signature breakfast options, curated brunch and lunch selections accompanied by handcrafted seasonal cocktails.
Wicked Spoon
📍 At the venue
⭐ 4 on Tripadvisor
We've taken a wicked twist on the traditional buffet, now offering a unique market dining experience unlike any other on The Las Vegas Strip. With its mix of top quality, familiar staples and imaginative seasonal dishes, this Las Vegas buffet satisfies cravings and invites discovery.
E By Jose Andres
📍 At the venue
⭐ 4.5 on Tripadvisor
Tucked away in a small private room adjacent to Jaleo's bustling bar and paella grill, é by José Andrés offers a clever and creative tasting menu of Spanish avant-garde dishes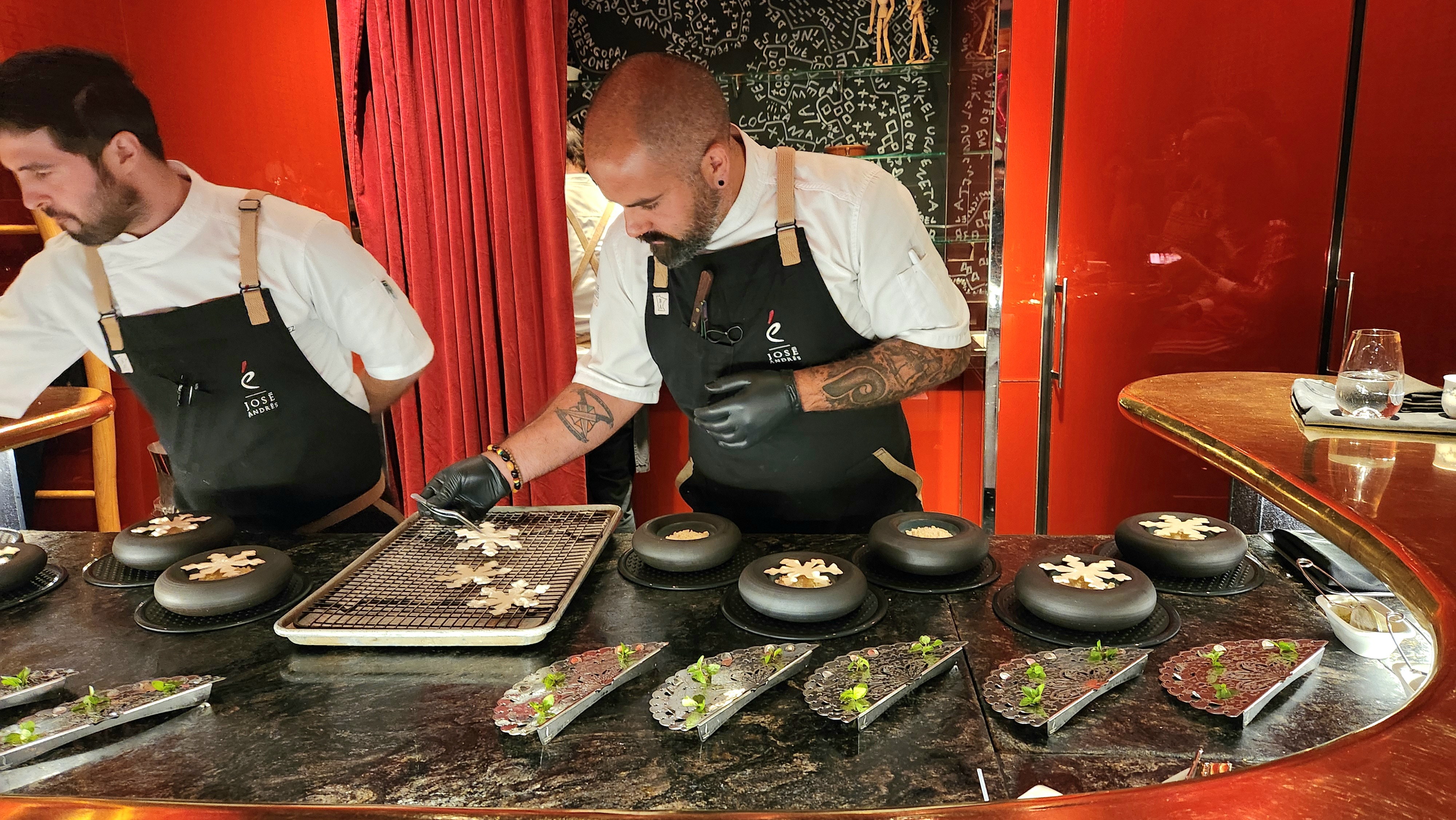 Drinks
Holsteins
📍 At the venue
⭐ 4.5 on Tripadvisor
A wide selection of craft and draft beers, and an impressive list of signature Bam-Boozled, alcohol-infused milkshakes—all with a funky, creative and decidedly homegrown approach.
Ghost Donkey
📍 At the venue
⭐ 4.5 on Tripadvisor
New York City's Ghost Donkey: Mezcal & Tequila Lounge is a true fiesta experience. Featuring an extensive selection of mezcal, Ghost Donkey serves expertly selected tasting flights alongside specially crafted cocktails made with traditional Mexican spirits and artisanal brands
The Chandelier Bar
📍 At the venue
⭐ 4.5 on Tripadvisor
A multi-story visual wonder housing three unique lounge experiences, The Chandelier expresses elements of playground, art exhibit, and cocktail haven all at once. The Chandelier is a living, breathing architectural wonder created by shimmering, beaded curtains of light.