Kosli has been tipped off that at this year's DevOps Enterprise Summit in Las Vegas (Oct 18-20) the DevOps Compliance Agency (DCA) will be in attendance to review and monitor conference activities. Field Agents will be on-site to sniff out any non-compliant DevOps processes and put them on the right path!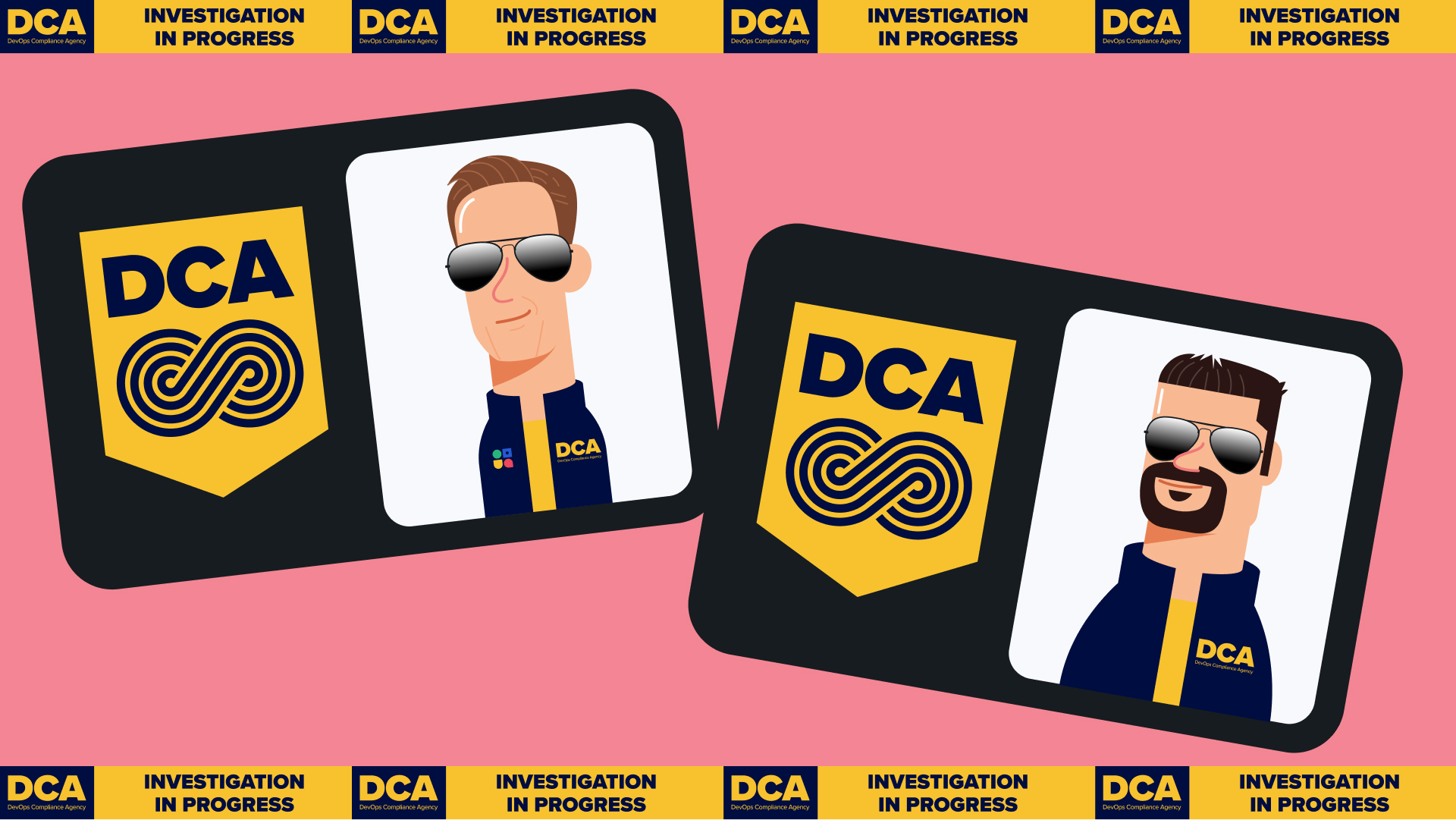 What to look out for!
The men in blue, Agent Long and Agent Logan, will be on the ground to assist in any matters that relate to your software compliance automation. Do not be alarmed when you see them, they are there to help (honest!). Agents Long and Logan are both highly decorated with many years of experience in the field of DevOps and Continuous Delivery. For advanced recon on the event check out the agenda and speakers.
Is Change Management killing your DevOps? 
DCA Field agents can help unlock your DevOps and streamline complex change management controls with Kosli. Eliminate wasteful change management delays and give your developers total control over software delivery. Stop using IT for release approvals - go faster with better compliance. 
"We can trace a line all the way from production, through our approvals, through our qualification process, all the way back to the original Git commit. It's the best way I know of mitigating insider threats because we've got the audit trail for absolutely everything." - Andreas Røe, CTO at ZTL (read case study)
Solve your own DevOps compliance mystery with Continuous Compliance
Technology teams working in regulated environments have lots of stakeholders – and that creates an observability problem.
Typically, a regulated organization will have a compliance officer, security teams, DevOps teams, and an external regulator. And they're all trying to understand how the software in the organization is being delivered.
These organizations have to take regulations around change management, risk controls, and security, and translate them into a process that has to be implemented in a provable way.
This means compliance is an observability problem. 👀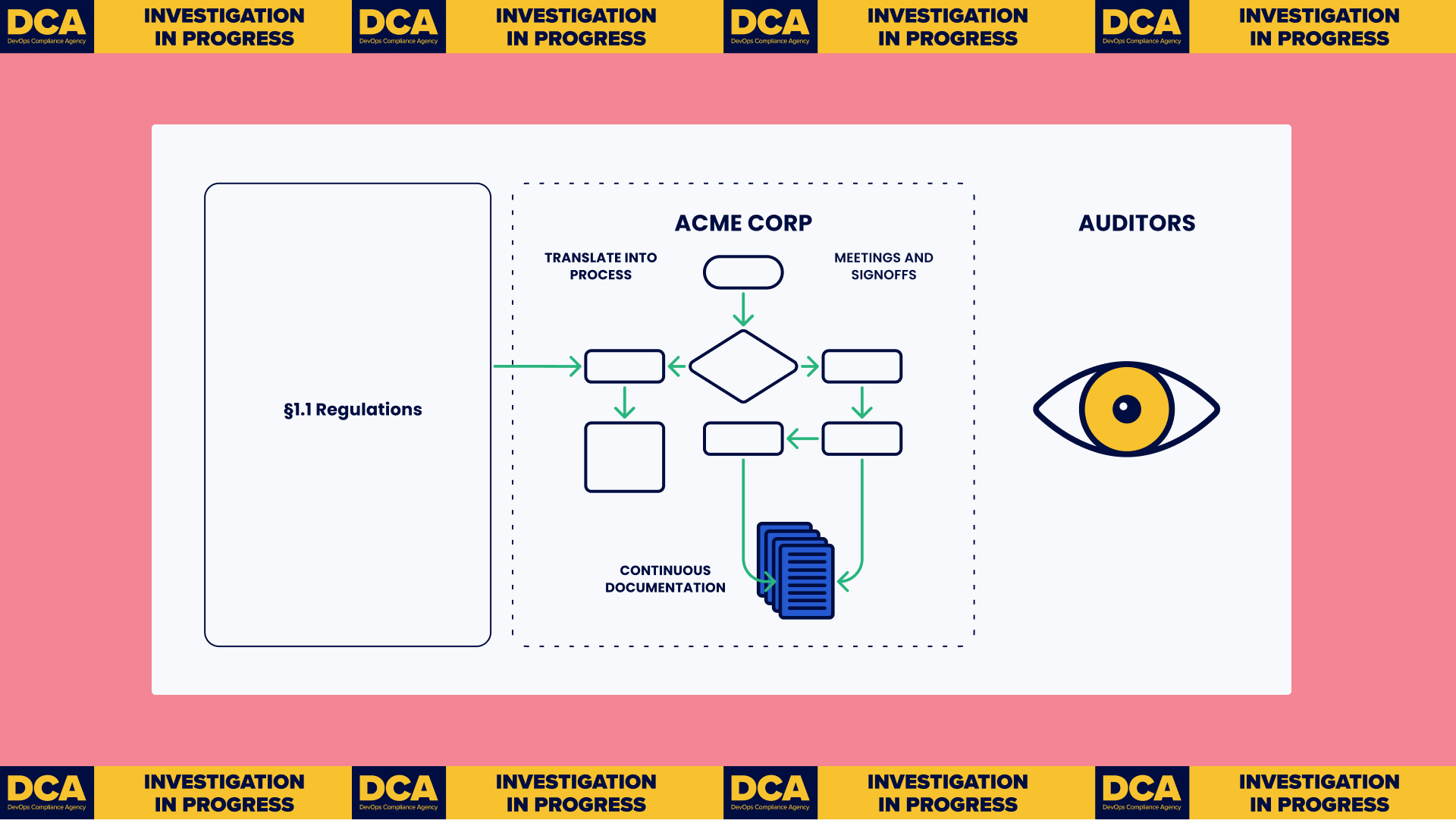 Organizations try to solve this issue with documentation, sign-offs, and change advisory boards, but these activities can't keep up with the speed of their DevOps teams. Established documentation processes don't scale with today's dynamic environments – and that means accepting a lot of extra lead time or risk (usually both!) when it comes to releasing changes.

If your industry demands risk controls, documentation, and approvals, you can automate them with every change instead of doing it manually at the end – meaning you can deploy software safely, securely, and continuously.  Read more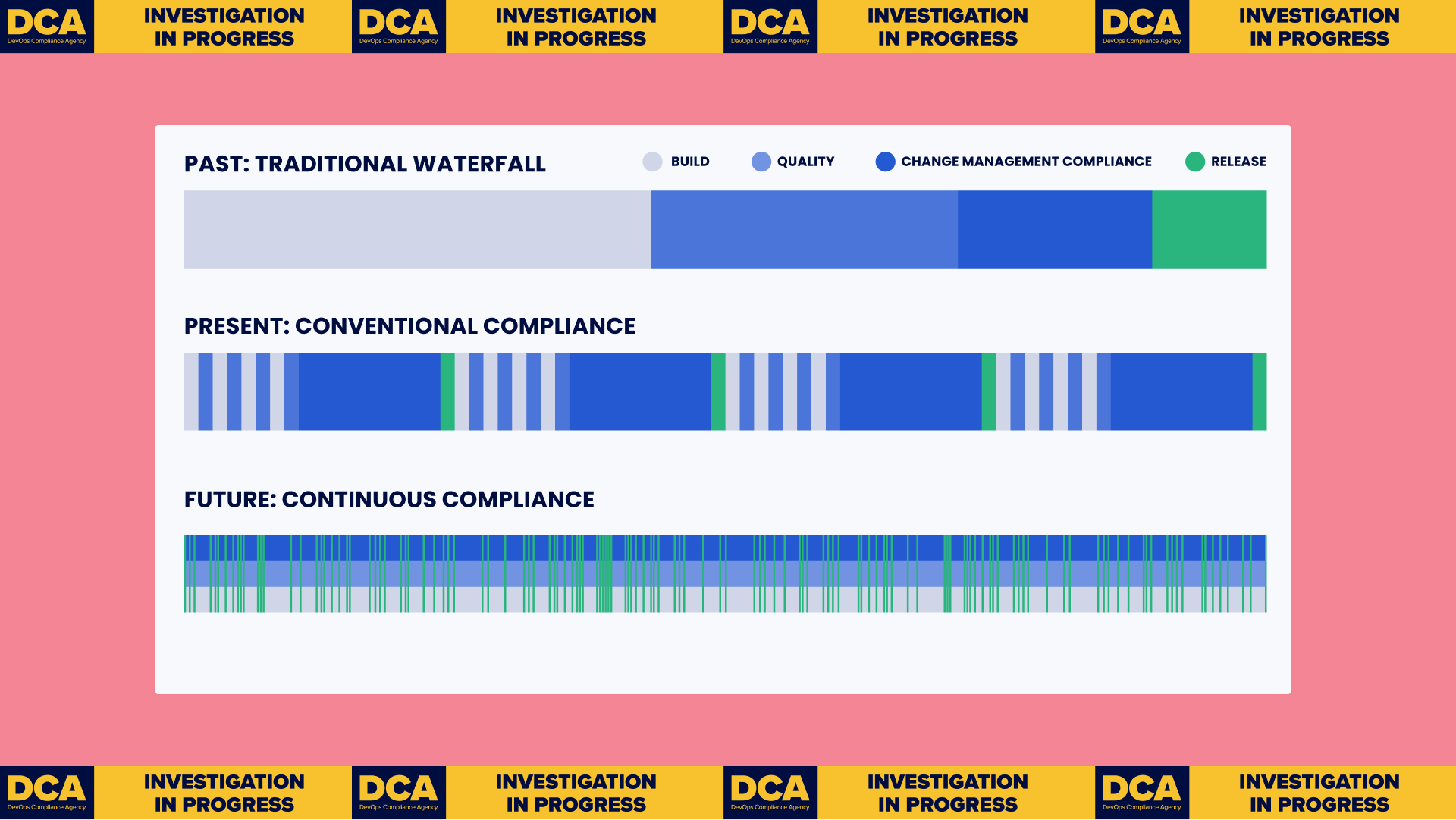 Checks and balances - why do I need compliance?
Regulated organizations such as banks, insurance companies, and payment platforms obtain their license to operate from a government authority. As a critical element of the country's economy, and also to protect consumers, these organizations are required by law to manage various operational risks in their use of information technology. For example, in Norway (where Kosli is based) this regulating authority is Finanstilsynet, and the applicable law is the IKT forskrift.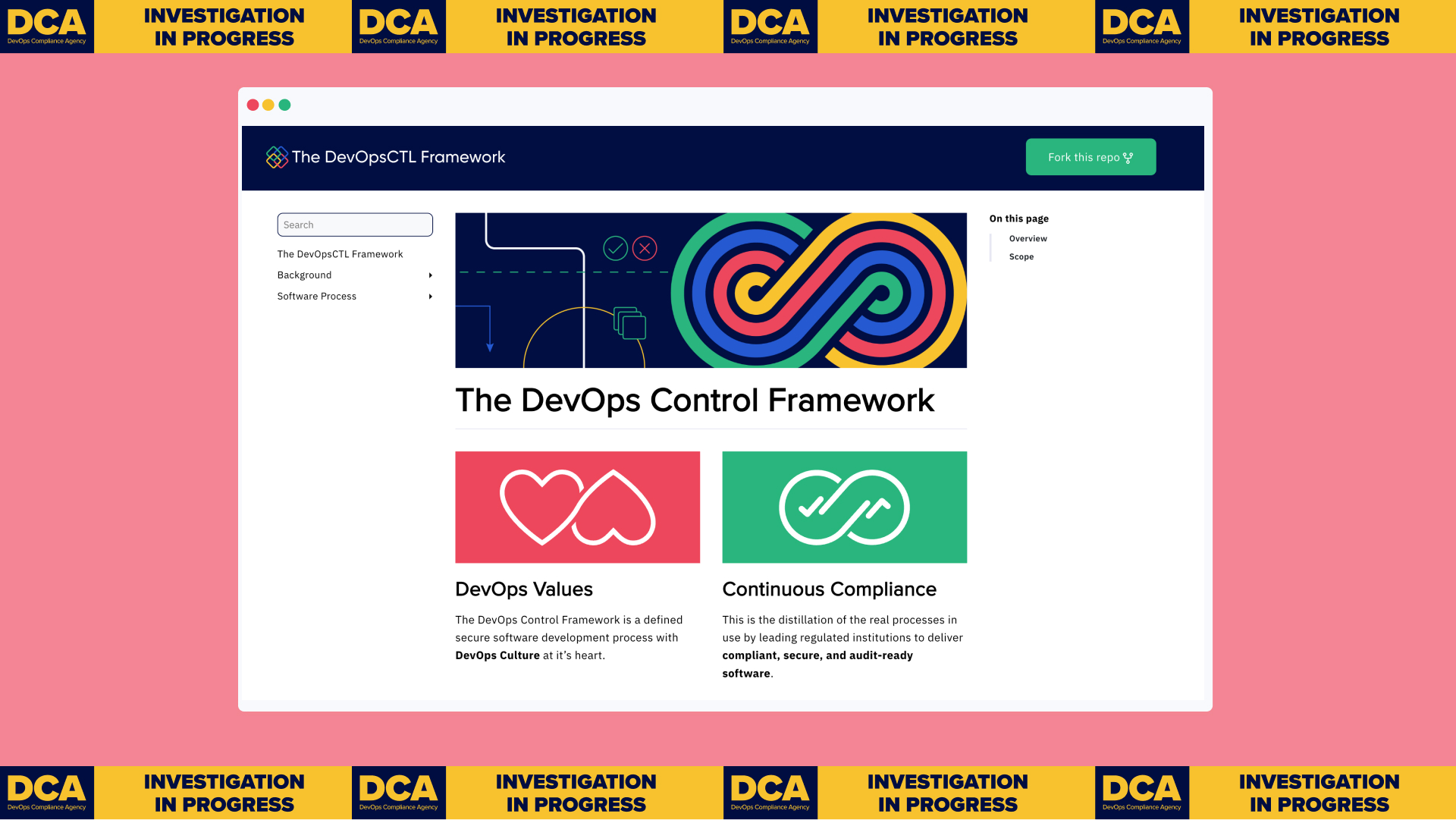 This all starts with a framework, and it just so happens we've solved that case too. Read more here and build your own compliance framework.
Who ya gonna call? Kosli!
Yeah, you guessed it, like a typical Scooby Doo ending, The DCA was us all along! 😎 Compliance doesn't have to be a wild goose chase. With Kosli, regulated teams CAN go as fast as those in non-regulated industries. Our undercover Agents are ready to show you how in Las Vegas!
"It's really important to make friends with change. Kosli makes compliance at speed super easy for regulated teams." - Mike long